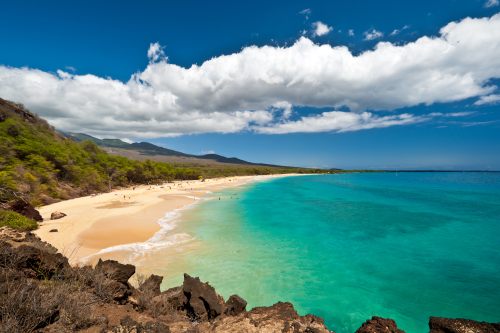 There are flights from Edmonton to Maui, Hawaii available in late March, April, May, and June 2016 for $390 CAD roundtrip including taxes.
Availability for travel
March to June 2016
How to find and book these flights
1. Try one of these searches on Google Flights....
Edmonton to Maui - Air Canada there, United back home - $397 CAD
Edmonton to Maui - just Air Canada - $406 CAD
2. Click on the departure date box to open up the calendar view and try other dates.
3. Click through from Google Flights to the United Airlines website or the WestJet website for booking.
Screenshot from United.com